Collection:

Domaine Hubert Lamy

↓ Jump to the wines

Domaine Hubert Lamy boasts a rich winemaking history that spans generations. Established in the heart of Burgundy, this family-owned domaine has been crafting exceptional wines for wine enthusiasts around the world!

At the helm of Domaine Hubert Lamy is the Lamy family, who have dedicated their lives to the art of winemaking. Their unwavering commitment to quality and tradition is evident in every bottle they produce. The Lamy family's connection to the vineyards of Burgundy dates back to an impressive 1640. Their enduring commitment to the art of winemaking is deeply embedded in their heritage. In 1973, Hubert Lamy took the bold step of creating Domaine Hubert Lamy, following in the footsteps of his father, Jean Lamy. At the time, the domaine covered a modest 8 hectares, primarily planted with 'regionale appellations'.

The 1990s marked a period of significant expansion and evolution for Domaine Hubert Lamy. New vineyards were acquired or leased, including prestigious parcels like Clos de la Chatenière, Derrière Chez Edouard, Murgers des dents de Chien, Clos du Meix, and Santenay Clos des Hâtes. During this time, the domaine also witnessed the planting of En Remilly. In 1995, Olivier Lamy, armed with a background in winemaking and commerce, joined the family domaine. Prior to this, he gained valuable experience by training in various other domaines and exploring wines from around the world. His fresh perspective brought new ideas and innovative vineyard and cellar practices.

An important milestone was the transition from Pinot Noir to Chardonnay in certain parcels. This strategic decision was rooted in the belief that Chardonnay was the optimal choice for the specific soil characteristics of La Princée.
The Wine
Domaine Hubert Lamy boasts an 18.5-hectare vineyard, predominantly featuring Chardonnay (80%) and Pinot Noir (20%). These vines are distributed across several renowned appellations, including Saint-Aubin, Puligny-Montrachet, Chassagne-Montrachet, and Santenay. In total, the domaine encompasses 20 appellations and produces approximately 110,000 bottles annually.
The domaine is renowned for its meticulous winemaking techniques. From vine to bottle, every step of the winemaking process is executed with precision and care. The result is a portfolio of wines that capture the essence of Burgundy's terroir. Domaine Hubert Lamy's vineyards are a testament to their dedication to winemaking. The vines, carefully nurtured and tended to, yield grapes of exceptional quality. These vineyards are the foundation of the domaine's success!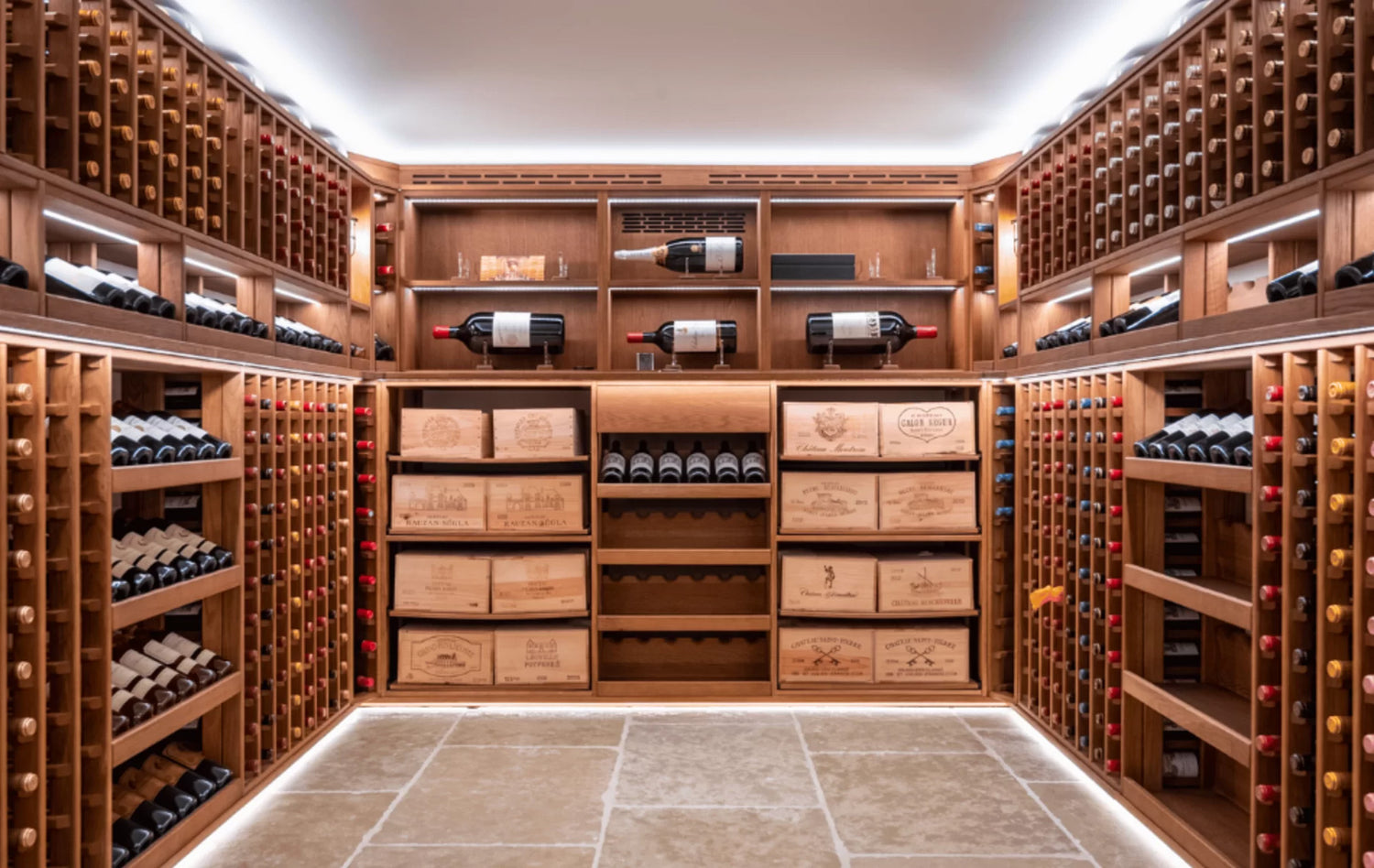 Try our new Cellar Plan
We offer discounted rates on bonded storage + free delivery on duty-paid website orders + free tickets to selected events