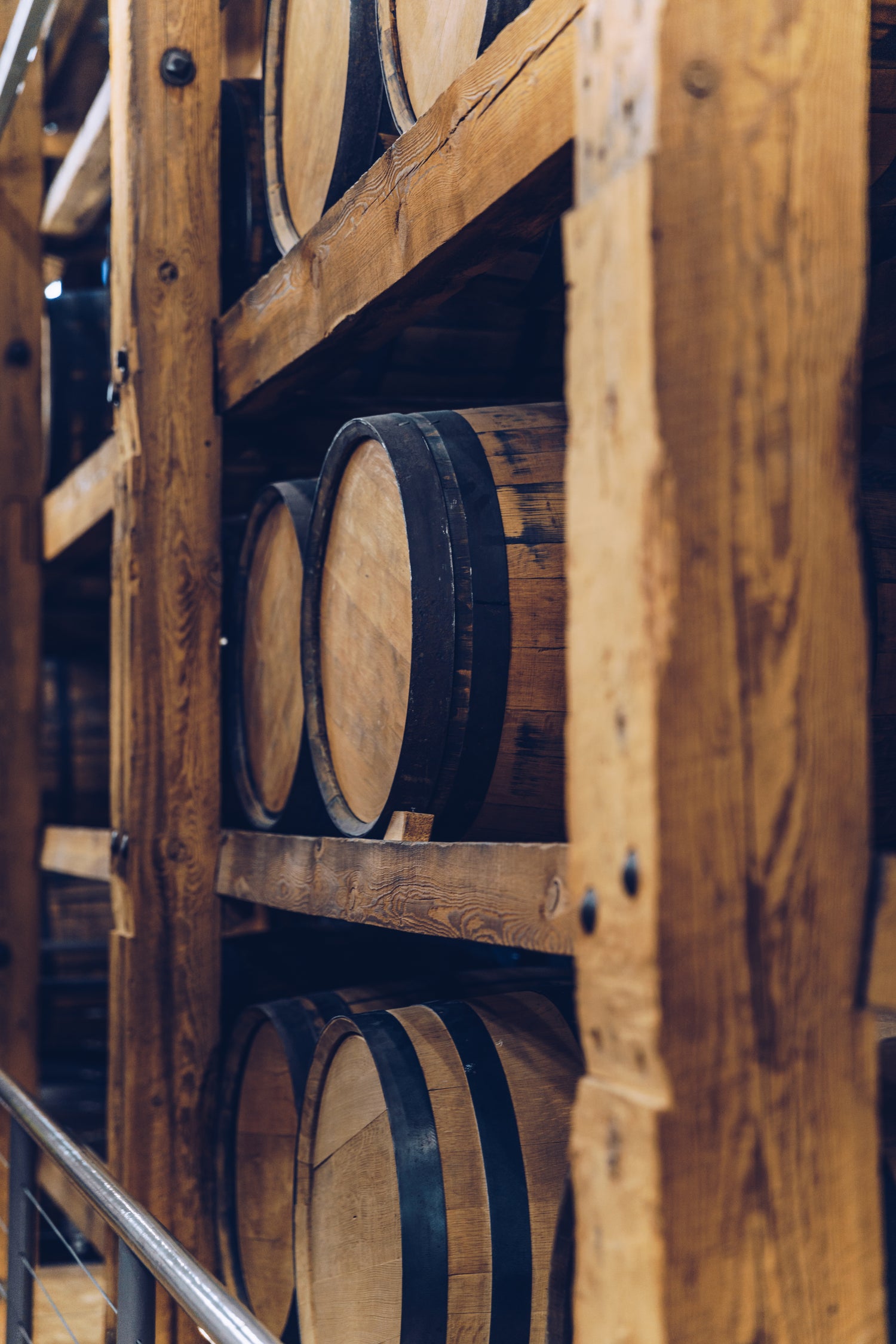 We know industry jargon can sometimes make wine-buying daunting - it's our mission to make it simple and enjoyable
Simply put, En Primeur refers to the process of buying wines while they are still in the barrel, often several years before they are bottled.
It's a system that merchants and vineyards rely on as a sort of futures market for wines.
But, more importantly, by shipping the wine 2-3 years after the vintages allows the wine the much-needed time in barrel and/or bottle to mature before they can be enjoyed.
"OK, but why is this done?" we hear you ask.
Selling wine months or years before it can be bottled allows the wine-maker a chance to recoup some production costs earlier and, in return, they offer the wines at pre-release prices, generally enabling you to buy fine wines at cheaper prices.
Win, win.
Why should I buy wine En Primeur?
The opening En Primeur price is almost always considerably cheaper than the future price of the wine on the open market. It can also be the only way to secure wines that are available in very limited quantities.
What do I pay for and when?
En Primeur wine are sold exclusive of Duty and VAT – i.e. they are sold "duty free" or "in bond".
Duty and VAT will only become payable when the wines leave a bonded warehouse to be delivered to your chosen UK address.
However, if the wine remains stored in a registered bonded warehouse, Duty and VAT can be deferred.
Therefore, if you are not ready to drink your wine or are planning to re-sell them later, it is advisable to store them under bond - we can set you up with your own bonded storage account to keep the wines safe until you are ready to take receipt of them.
Once you request delivery, the Duty and VAT become payable and we will send you an invoice, which must be paid before the wines can be released for delivery.
Common Questions
Is my money safe?

Your money is exceptionally safe buying EP as we pay the producers as soon as our clients pay us. We have never had any producer let us down on delivering EP and have fulfilled every order.
How much is Wine Duty?

£2.23 per 75cl bottle of still wine.
£2.86 per 75cl bottle of sparkling wine.
UK VAT = 20% (applied after duty).

Rates have been updated on 3rd January 2023
What does "In Bond" mean?

When the vintage is bottled and delivered in the UK, the cases are held initially in a bonded warehouse.

Wines in bond (IB) have not yet had the Duty and VAT paid on them. They must be stored in a bonded warehouse approved by HM Customs & Excise.

Most of our Fine Wines are available for purchase under bond as they often need to be laid down to allow them to mature. Many clients choose therefore to store them in our bonded warehouse under a personal account and pay the tax when they wish to get the wines delivered.
What are the advantages of buying In Bond?

The advantages of buying In Bond are that the Duty and VAT is deferred. Should you choose to sell the wine on (in bond) at a later date, you will never pay Duty and VAT. If you choose to have the wine delivered at a later date, the VAT is payable on the original sale price of the wine, NOT its current market value. Wines stored in bond are much more attractive to prospective buyers and brokers. Merchants or brokers will usually give you the same price whether or not the wine is duty and VAT paid. Furthermore wines stored in bond are much easier to trace (there are a limited number of bonded warehouses). Therefore, there is a better chance that wines have been stored correctly.
When are En Primeur wines shipped to the UK?

En Primeur wines are usually promoted by reference to a specific vintage and tend to arrive 2-3 years after the vintage marked on the bottle. 

For example, Bordeaux Chateaux tend to sell their wines En Primeur in the May following the vintage (i.e. Bordeaux 2017 was sold EP in May 2018) and will then actually be physically released from the Chateaux anywhere between November 2019-February 2020 as the estate deems their wines ready for release as it has enough age time in cellar.

Our offer will indicate an anticipated date by when that vintage will be bottled and shipped to the UK, such dates are an indication only and are not guaranteed.
What happens after the wine is shipped to the UK?

Following shipment, your wines, by default, will be entered directly in to our bonded storage facility.

Once the wines are in, we will notify you by email to ask if you would like us to continue to store them, have them sent to a third-party bonded storage account or your home, at which point duty and VAT become payable at the prevailing rates at the time of delivery.

For more information on En Primeur, or to register your interest please email us and one of our wine gurus will be happy to advise.