Share
Honest Grapes presents
October 24, 2023
6:30 pm - 8:30 pm
Regular price
Offer price
£60.00
Unit price
per
With Bordeaux, Burgundy and Barolo prices ever on the rise, Montalcino is one of the last fine wine regions that still offers great value too. This is particularly impressive given the strict self-selection imposed by top growers, who skip whole vintages if the quality is deemed insufficient (how often do we see that in Bordeaux?) and the requirement to age Brunello at least four years (five for Riservas) before offering for sale. This latter policy also ensures that reviews are of wines that are finished and already maturing - which allows a more complete appraisal than the en primeur barrel tasting notes from Burgundy and Bordeaux, the latter taking place a scant six months after harvest. It also means that new releases are shipped sooner and much closer to being ready to drink on arrival.
After our hugely popular Brunello Anteprima tasting back in February, in another in collaboration with 67 Pall Mall, Honest Grapes, Wine Director Tom Harrow proposed a "Brunello - Ten Years On" tasting showcasing examples from the excellent but under-the-radar 2013 vintage, the best year between 2010 and 2015, which is drinking well now and will also develop further.
 The masterclass, hosted by Tom and guests, will feature 2013s (including Riservas and single vineyard wines) from eight growers that show Montalcino's sub-regional and stylistic diversity.  After the seated masterclass a small selection of other 2013s from the estates will be available to taste.
The Masterclass starts promptly at 6.30pm
Tasting of other 2013 cuvées 8-8.30pm
Masterclass wines:
Valdicava, Brunello di Montalcino 'Madonna del Piano' Riserva DOCG 2013
Castello Romitorio, Brunello di Montalcino Riserva DOCG 2013 (from magnum)
Mastrojanni Brunello di Montalcino 'Vigna Loreto' DOCG 2013
Argiano, Brunello di Montalcino DOCG 2013
Le Gode, Brunello di Montalcino DOCG 2013 
Cortonesi, Brunello di Montalcino DOCG 2013 
Patrizia Cencioni, Brunello di Montalcino DOCG 2013 
Cava d'Onice, Brunello di Montalcino DOCG 2013 
A small selection of other 2013 Brunello cuvées from the featured estates will be on taste after the masterclass.

Tickets are limited so please purchase early to avoid disappointment.
View full details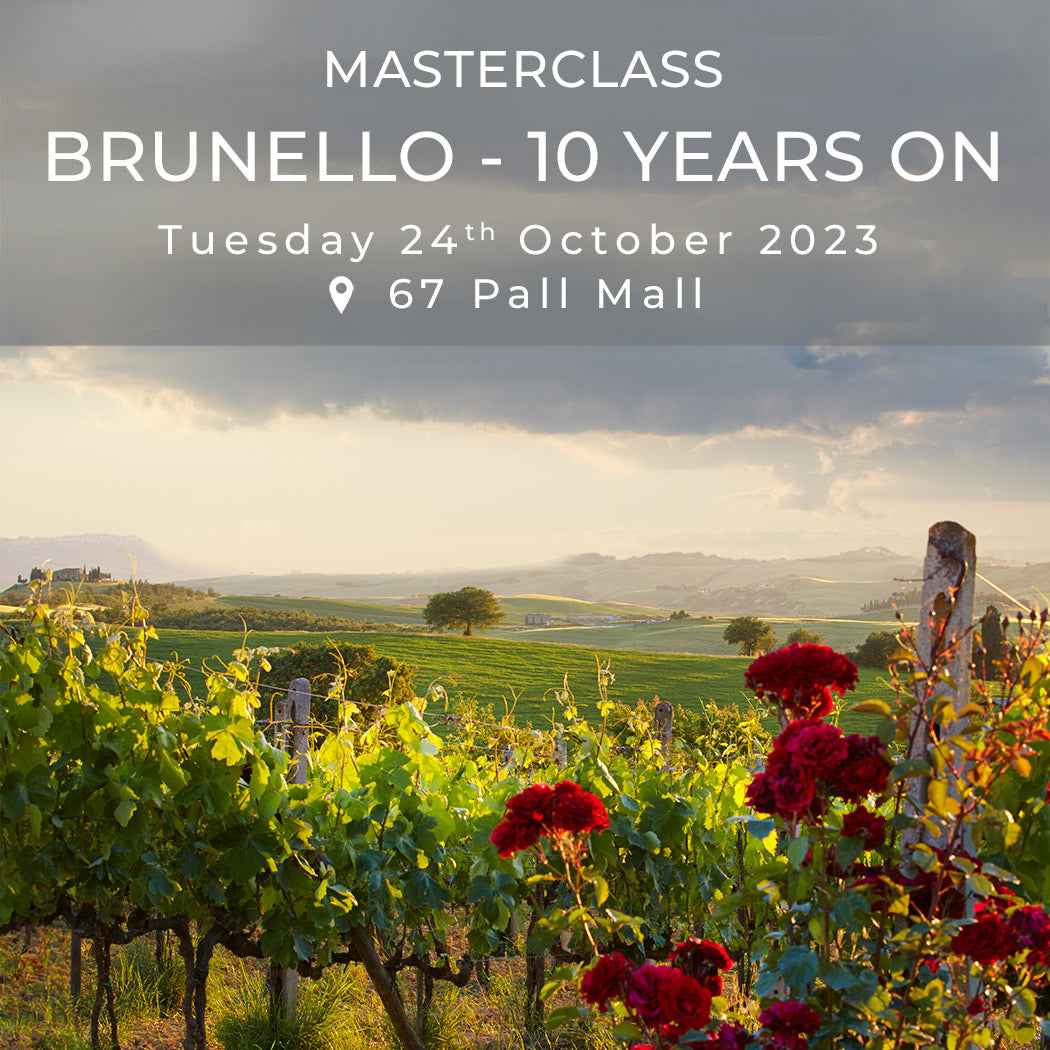 Club events
Wine tasting is a great way of bringing together family, friends and colleagues, and our events have received fantastic press as industry leaders (including FT How to Spend It, Guardian, Cosmopolitan, Metro, Condé Nast Traveller, The Telegraph). From incredible trips to Burgundy & Tuscany hosted by Head Wine Guru Tom to relaxed, fun events in London with the team, our roster of tastings caters for all, from the wine novice to the oenological veteran.
Regular price

Offer price

£540.00

Unit price

per

Regular price

Offer price

£40.00

Unit price

per

Regular price

Offer price

£40.00

Unit price

per