Share
Regular price
Offer price
£1,584.00
Unit price
per
Sorry, we cannot accept orders containing a mix of items for delivery & items to be stored in-bond. Please change your duty/delivery selection or order separately.
In-bond/duty-free wine purchases are sold exclusive of duty & VAT until you are ready to receive them. If you choose
our bonded storage
, we do not charge landing fees.
Enquire about this item
Château Mouton Rothschild spans 90 hectares (222 acres) of vines to the north-west of Bordeaux, on the edge of the Médoc peninsula, itself situated, as its name indicates, in medio aquae, amid the waters: those of the Gironde estuary to the east and of the Atlantic Ocean to the west.
What the critics say:
20++
Matthew Jukes
"This wine is the last in the line-up when one tastes at Mouton. It is like a vinous pole-vault competition... But you can imagine that the adrenaline is pumping when I arrive at the Grand Vin, and the standards are sky high. I will leave this meandering metaphor now as the crowd claps in unison and I set off down the runway. This magnificent wine has so much more reserve, control and composure than I could have imagined. It is as if every element of its preparation has been perfected and delivered in perfect harmony. We know that the weather patterns were nothing short of terrifying in 2022 as the mercury rose and the viti-teams had more to offer apart from faith in the vines. But this faith was not misguided, and the vines performed miracles. This is a less flamboyant wine than I was expecting. It seems to have no time for showiness or exhibitionist behaviour. Instead, it is as deep as the Mariana Trench in colour and serenity. There is no easy way to tackle this wine, and it requires effort to tease out strands of information from the untold complexity of this palate conundrum. This wine could only be Mouton given its stance, intensity and flavour profile, and yet no Mouton has ever come close to the shape, style and delivery of its panoply of flavours. It is a wicked combination of darkness and freshness, and while it detonates cassis on the palate, this is not an exotic wine but a severely dramatic one with epic lift and energy on the finish, and it is clear that there is so much behind the scenes it boggles the mind. The texture on the finish is emery-board fine cold embers dust the taste buds with mouth-watering results. And while this is a well-behaved and mannerly wine, as you would expect, what we see on the surface now is most likely not what we will see in the chapters of flavour that emerge over time. This incredible wine opened up bit by bit over the half an hour of my visit, and I venture it would still be doing so today. I cannot imagine how this wine could be improved, so I am thrilled to award Mouton Rothschild a perfect score."
98-100/100
Jeb Dunnuck
"Moving to the flagship, the 2022 Château Mouton Rothschild is a massive, full-bodied, incredibly powerful 2022 that takes no prisoners with its ripe black and blue fruits, chocolate, graphite, and smoked tobacco-driven aromas and flavors. Deep, unctuous, and concentrated, with velvety tannins, this legendary Mouton is based on 92% Cabernet Sauvignon and 8% Merlot that's still resting in new barrel. It will unquestionably play with the top wines in the vintage. Harvest here began the 1st of September and finished on the 26th, and the final wine hit 14% natural alcohol, with a pH of 3.89 and an IPT of 76."
19/20
James Lawther MW, Jancis Robinson
"92% Cabernet Sauvignon, 8% Merlot. Cask sample. Cabernet Sauvignon-dominated and it shows. Lovely cassis fragrance with a twist of spice. Palate truly amazing – suave, sensual but packed with polished tannin. Enough lift to provide freshness as well as light and shade. Powerful and clearly for the very long term. A modern 1986?"
View full details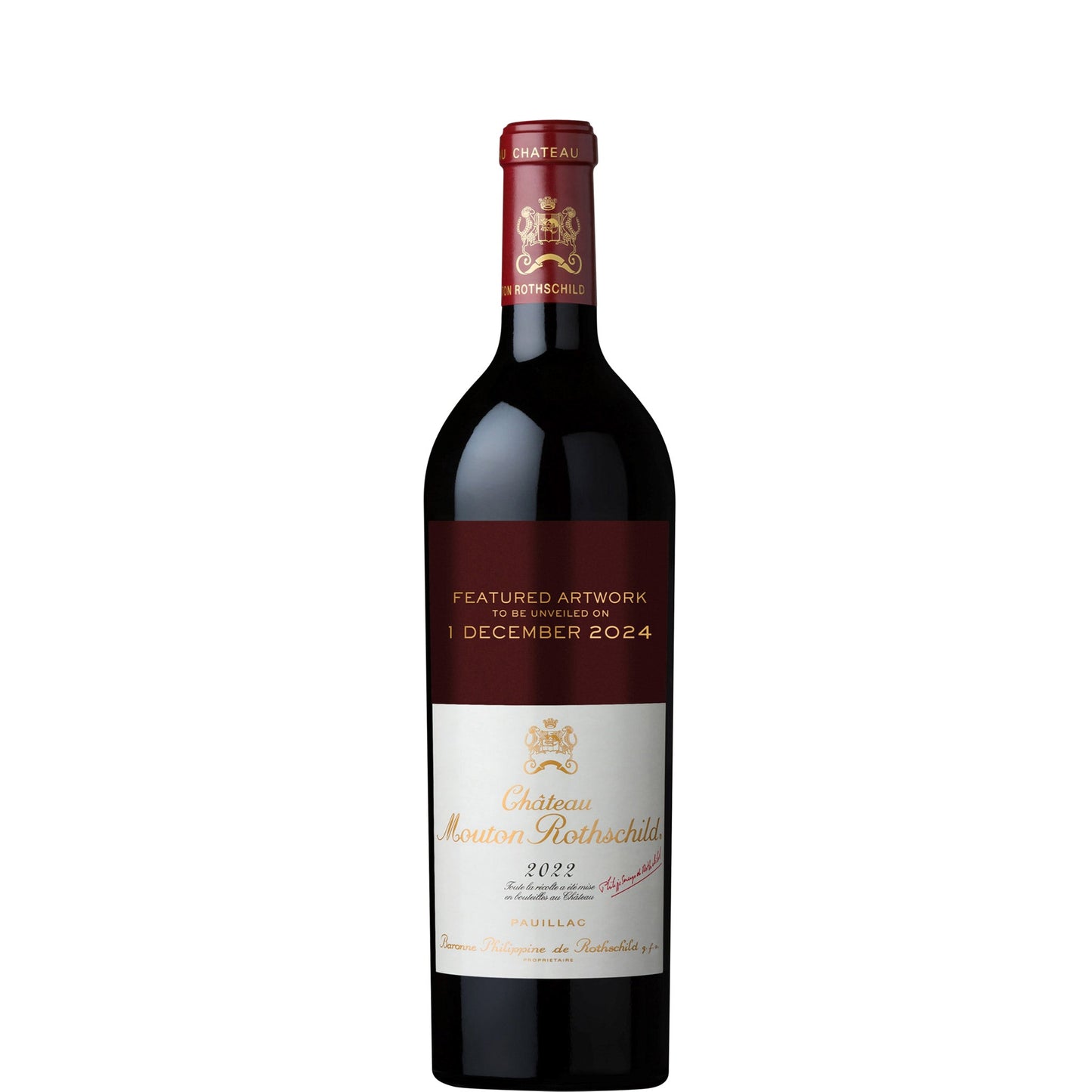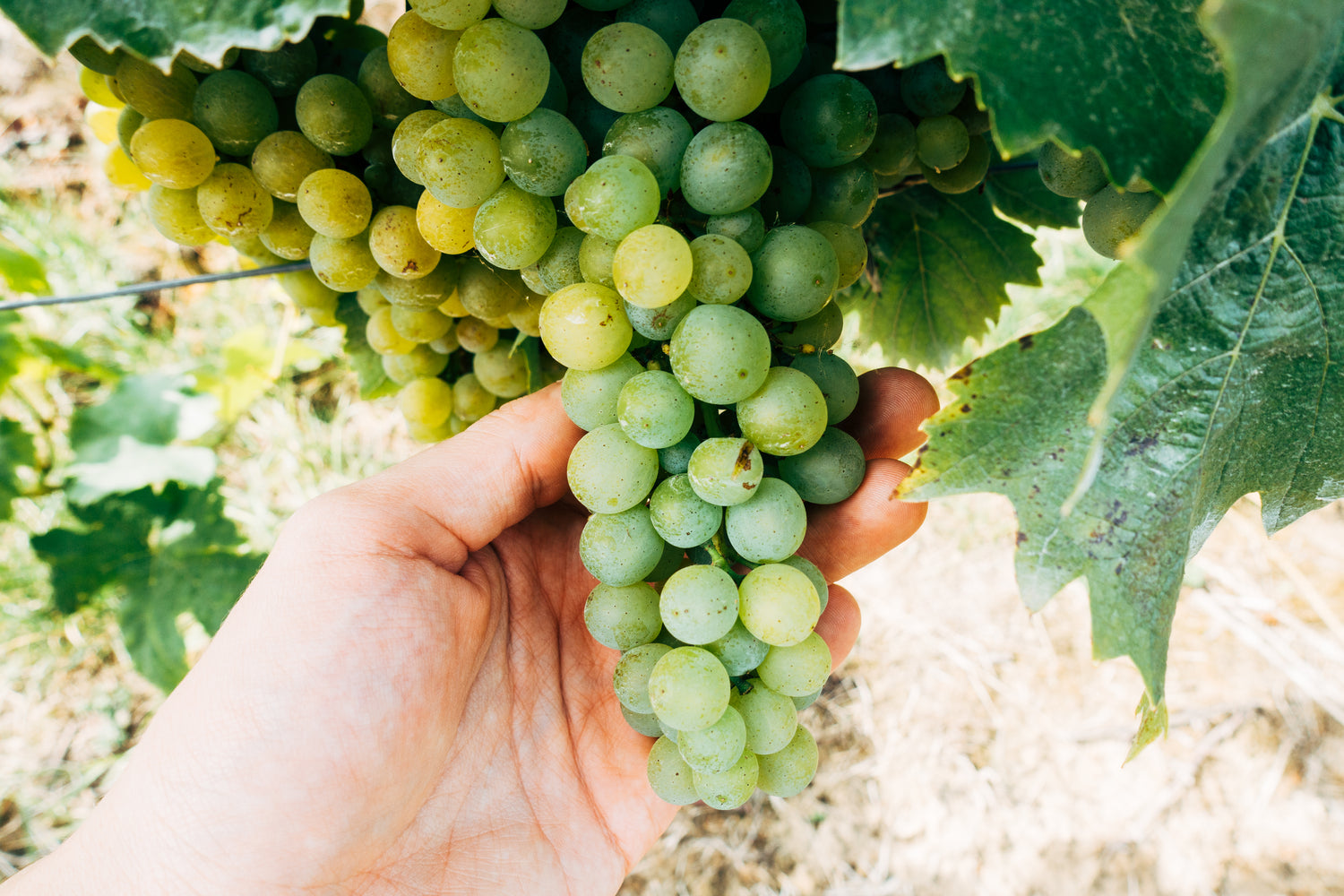 About Château Mouton Rothschild